Ask any PC enthusiast what processor they'll include in their next build, gun to the head it would probably be the Intel Core i7- 6700k. After a year and some months on the market, its still the best selling processor on Amazon and market altogether, garnishing raved reviews for its great performance from the tech enthusiasts alike.
So what makes this particular processor the most sort after by many? Aside from performance, the specs numbers and features are pretty impressive.
On this random thought of episode of Hardware Breakdown and we closely examine this chip from Intel and see why this processor, the Core i7-6770K is deserving of such praise.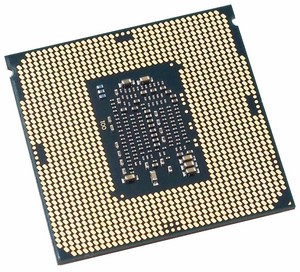 Core Speed
If you're looking for a processor that does not have any speed constraints then the Core i7-6700K is the recommended of choice. This unlocked processor has a core clock speed in upwards of about 4.0GHz with a 4.2GHz turbo boost using Intel's Turbo Boost Technology, with an astounding 40 clock multipliers. Even the most resource intensive application will pull up with ease with one click of the mouse.
The true testament of the processors speed can be felt during gaming, with the proper graphic card, you play games at 60 FPS.
The Core Count
Inside the Core i7-6700K there is 4 working cores, with threads amounting to 8. This equates the processor being able to handle multitasking with ease, without of course any noticeable system bottle necking. Lets focus on the mentioned 8 threads here, it has simultaneous technology made possible by Intel's HyperThreading feature.
L2 and L3 Cache size
L2 cache size is 4 x 256KB with way set associate instructions, for the L3 its 8MB 16-way set associative shared cache. Giving you plenty space to hold data information before CPU processing. All made possible using a Intel's own Smart Cache technology.
It's integrated graphics
The beauty of processors today is integrated graphics that's craftily embedded within, what this means is from the start you begin seeing visual images upon PC construction without the aid of a dedicated graphics card.
The Core i7 6700K carries Intel's own HD 530 graphics which has 3 display controllers, executed units that measures 24, the core clock speed of this embedded graphic chip that's in the processor is 1.15GHz which is pretty decent. Yet if you're thinking about engaging in some serious gaming, in the end you'll still need a dedicated graphics card.
Memory Controller
Amazing is the processors ability to control the memory on your motherboard, these are what you call memory controllers which in the golden age of computers, memory controllers used to be embedded onto the motherboard but now are in processors.
The Core i7 6700K has one memory controller, with 2 memory channels that supports both the DDR3 and DDR4 channels.
What I love about this processor?
Aside from being fast on the warp factor 6 level, the Core i7 6700K is a flexible high performing processor that can handle any available task thrown its way with ease, from graphic intense gaming to video encoding. The processor still retails in the $300 range which for some is expensive considering you can top performing processors a shade off the price.
Key Tech Terminologies you need to know: Cache or CPU Cache is used by the processor of any computer who's main mission is to reduce costly time or energy to access any data from your main memory. Cache is very small and much faster memory that stores copies data from most frequently used memory locations.