When the new MacBook Pro was unveiled a few weeks back, I was quite impressed with some of the new features implemented by Apple, Touch ID and Touch Bar are features unseen on any laptop on the market. But there are laptops out there comparable if not better than what Apple have to offer. Then there's the Razr Blade Stealth, another laptop that's pretty impressive with an excellent design and impeccable hardware. If I was shopping for a laptop right now( its a possibility I may buy one) with no expense spared, which one of these devices will have the luxury of sitting on my desktop.
Tough decision to make here, that's why I came up with a valuable solution and that's put these two impressive portables against each other in this make shift battle. Which laptop will win over my wallet? The Mac or the Stealth.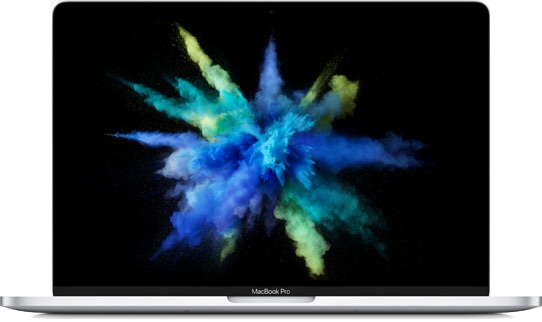 Both laptops have beautiful displays, the new MacBook Pro 13.3-inch display is LED-backlit with IPS technology, sporting a 2560 x 1600 native resolution, the display according to Apple is 67-percent brighter than the previous gen device, offering a much sharper and crispy images. The Razr Blade Stealth on the other hand is rocking a 14-inch QHD+display that's touch screen I might add. Sporting a pixel count that measures 3200 x 1800.
Winner: Razr Blade Stealth. Though the display on the new MacBook Pro is brighter and crisper than the previous generation models, the MacBook Pro still lags far behind other laptops on the market when it comes to its display. There is no touchscreen on the MacBook Pro, other laptops not made by Apple have had touchscreen displays for three years now, and I guess we'll never see the day Apple implement QHD technology on their MacBooks or on any of their devices.
Hardware Round
The hardware in both the new MacBook Pro and Razr Blade Stealth is pretty good and almost equal to one another, with a few added gigabytes of storage and a few added GHz in processing speed. Over the years, Apple have immensely improved their hardware in their laptops, hardware rivaling most highend Windows base portables. In detail, the new MacBook Pro sports a Intel Core i5 2.9GHz processor, 256GB SSD, and 8GB of RAM. Onto the Razr Blade Stealth, it rocks a Core i7-6500U 2.6GHz processor, 256GB SSD, with 16GB of RAM. Where the two laptops differ is discrete graphics, the Razr Blade Stealth edges out the MacBook Pro big time with a NVIDIA GeForce GTX 1060 6GB Graphics card. The 13.3-inch MacBook Pro uses a Intel Iris graphics, enough power to engage in video editing, but barely enough run high-end gaming. Now if you want discrete graphic the MacBoook Pro, you'll need to pony up more cash and go with the top tier model which is the 15-Inch MacBook Pro, it sports a Radeon Pro 455 2GB car, which is some what a step below than what the Razr Blade Stealth is offering.
Winner: Razr Blade Stealth. The discrete graphic card in this laptop is capable gaming in 160 fps, enough said.
Design and Features Round
If you look closely at both the Razr Blade Stealth and new MacBook Pro, their builds are quite similar. Both have the smooth rounded corners, keyboard placed near the display, even the track pad is close in resemblance. Turn both laptops around there's the illuminating company logo in back of the bezel, again, one strikingly similar to the other. To put it simply, when it comes down to the overall design both the Razr Blade Stealth and new MacBook Pro laptops are indeed beautifully crafted.
What separates one from another is features, with the Razr Blade stealth the only standout feature here is the back lit keyboard, however the new MacBook Pro have a few bells and whistles going on here. First off there is the Touch Bar who's core function is to easily navigate through system controls, and then there's Touch ID, my favorite feature of them all, which in my opinion should be a main staple feature on all laptops.
Winner: MacBook Pro.
If this was the MacBook Pro 2015 I'd easily give the nod to the Razr Blade Stealth in this round, but the new MacBook Pro have a much improved design, its thinner, sleeker and lighter, barely weighing 3 pounds, and it has some very useful features.
Keyboard Round
The keyboard on the MacBook Pro is different, different in that its changed from the chiclet style keys which have been main staple for so many years, that's gone. In comes the second generation butterfly mechanism keyboard which is said to be more responsive according to Apple. Those who have had the opportunity to purchase the new MacBook Pro sing a different tune stating that the butterfly keyboard takes some getting used to, almost like you're typing on a flat surface.
The Razr Blade Stealth on the other hand retains its chic-let keyboard and for most this this type of keyboard is much preferred. Now admittedly I have yet use the butterfly mechanism keyboard, I would have to really actually physically use the keyboard to give you my definitive opinion on whether or not typing on these type of keys is as responsive as the keys on the Stealth. For me though, I prefer the more tactile type keyboard.
Winner: Razr Blade. Though the butterfly keyboard is pretty unique and different from the rest on the market, my preference is the chic-let style keyboard. It would definitely simplify my typing experience.
The Verdict and Why......
Both the the Razer Blade Stealth and the new MacBook Pro I must say have a very unique function. One geared towards the avid gamer, while the other geared towards the designer and that video editor. Both are brilliantly design systems with impeccable hardware, but if you absolutely need to buy a laptop today and have a little bit of money to burn, my choice would be the Razr Blade Stealth. Aside from the hardware being incredible, the display is definitely eye candy, combine it with raw power under hood most graphically intense games around thanks in part to it having an NVIDIA GTX 1060 graphic chip. And yes if you want to engage in some video editing, the Razr Blade Stealth is most certainly capable of handling such task.
Quick Note: Just for the record,I used the 2015 Razr Blade Stealth for this article.